Watch for our acclaimed documentary KING COHEN,
coming to select theaters this July and August from Dark Star Pictures.
Los Angeles engagement begins 7/20, 7:30pm, at the Laemmle Fine Arts.
Live Q&A with subject Larry Cohen, director Steve Mitchell,
actor/interviewee Laurene Landon and writer/interviewee David J. Schow.
Additional L.A. Lammle shows 7/23 at NoHo7 and 7/26 at Monica
Also, catch the film at Loudoun Alamo Drafthouse in Northern VA on 7/18,
Alamo Drafthouse South Lamar in Austin, TX on 7/21 and 7/22,
and Alamo Drafthouse Yonkers, NY on 8/2.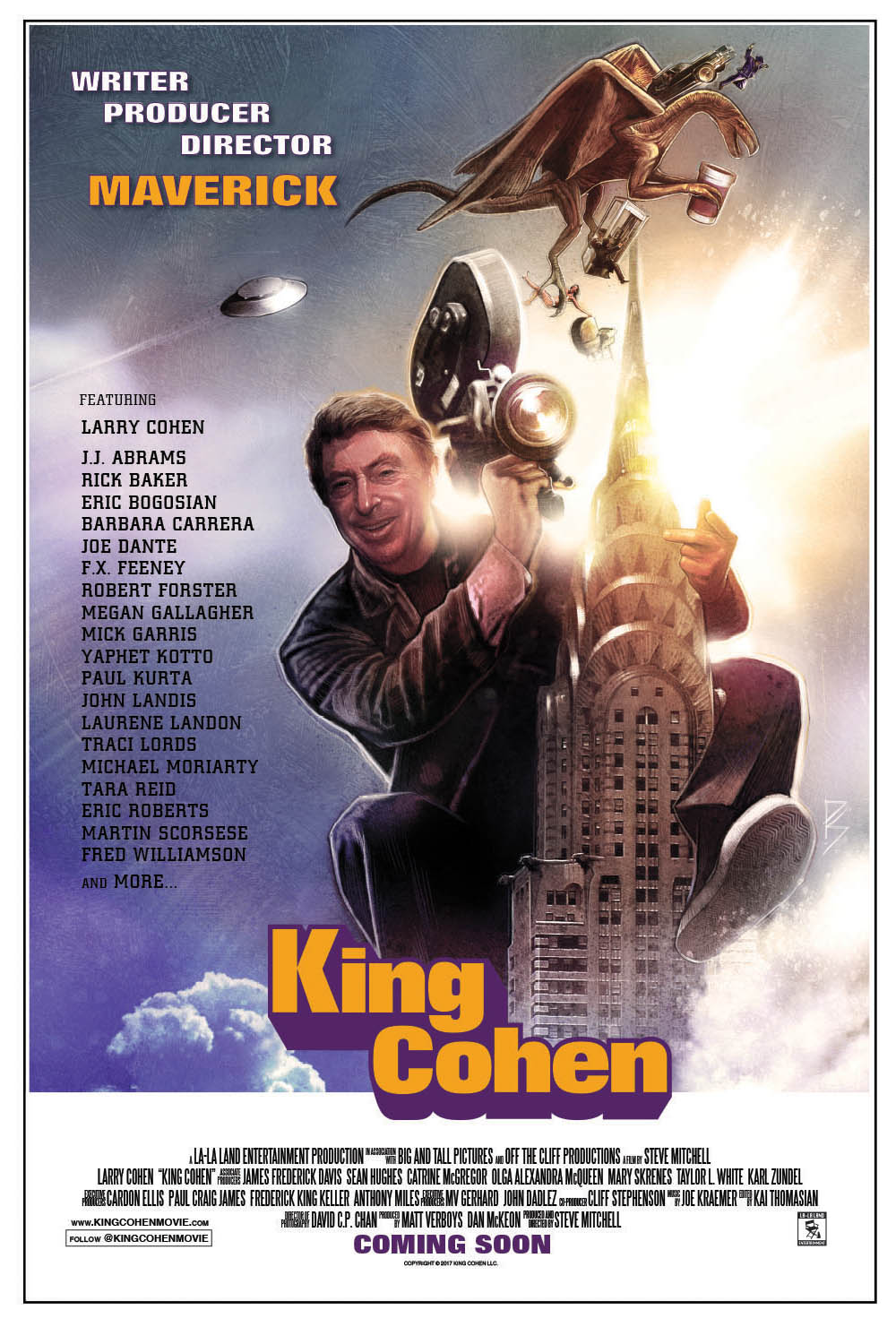 SEE THE TRAILER